Armadilla
A downloadable board game
Desde quando o mundo viu o dia pela primeira vez, as tribos de Xihuca e Yonaji viviam em harmonia no mundo antigo. Em um dia em que nem a Lua, nem o Sol poderiam imaginar, a guerra começou ― e nem mesmo os deuses sabiam direito o que se passava no Templo do Tatu…

Armadilla é um jogo competitivo imprima-e-jogue (print and play) para 2 jogadores. Construa armadilhas dentro do templo para atingir a base do adversário e faça reações em cadeia para vencer!

Since the dawn of times, the tribes of Xihuca and Yonaji lived in harmony in the ancient world. On a day when neither the Moon nor the Sun could ever imagine, the war began and not even the gods knew exactly what was going on in the Armadillo Temple...

Armadilla is a competitive print-and-play game for 2 players. Build traps inside the temple to reach the opponent's base and create chain reactions to win!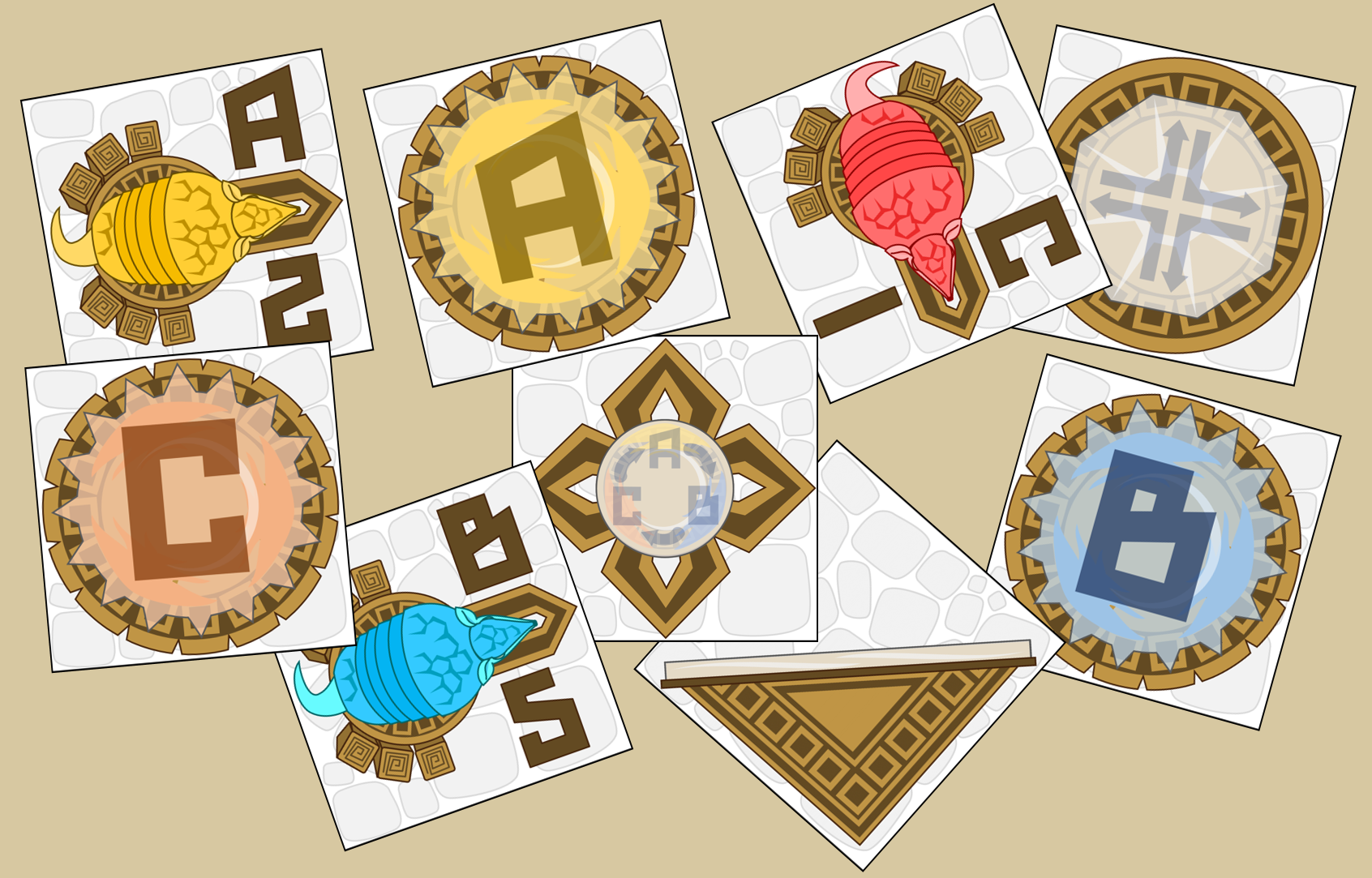 Credits
Game Design: Gabriel Toschi, David Rodrigues, Willian "Binário" Leodegario, Óliver Becker
Digital Art: Willian "Binário" Leodegario
Download
Click download now to get access to the following files:
Armadilla • Manual (Português)
1 MB
Armadilla • Tabuleiro + Cartas (A4)
18 MB
Armadilla • Tabuleiro (A3)
5 MB